Photo Essay: Central Park – Low Life No More
The capital's renovated public garden is cleaned of its "social filth".
[Text and photographs by Mayank Austen Soofi]
Where is that old Central Park in New Delhi? The unruly greenery where illegal acts in India – such as homosexuality and hashish puffing – were carried out discreetly, away from prying eyes.
Around four years back, this public garden of general ill-repute was closed down. Delhi was building its first subway system, and Central Park would be the hub. Once taken over by the Delhi Metro Rail Corporation, the park's benches were disposed of, its grass turned over, its trees felled, and, finally, everything completely dug up to build an underground railway terminus.
It was promised that Central Park at Connaught Place would get a face-lift after completion of the subway. ''We want it to look better than when we took it. We want to give a better garden back to the city,'' said the subway's managing director, E. Sreedharan.
Redeveloped at a cost of Rs. 6 crores (approx. US $1.25 million) and covering an area of 41,500 square meters, Central Park opened its gates to Delhites in December, 2006.
The Post-Renovation Look
A weekday evening: Well-behaved couples lounge on grassy slope, relaxed families pose for digicams, while healthy children chirp about. "It is like walking in a foreign country," a lady whispers to her impressed husband as they viewed the shining Connaught Place skyline surrounding the circular park.
She was not exaggerating. The garden was spotlessly clean. Nearly 700 trees and 2,750 shrubs, many of them exotic, have been planted. Cascading fountains. A 350-seater amphitheater for music recitals. In addition, the new subway was compared favorably with those in London and New York.
Undoubtedly, it is a more beautiful Central Park – a fitting tribute to an increasingly confident metropolis eager to don the trappings of the developed world.
The Forgotten
But every bright light has a dark shadow. There was a time when no "decent" person would be caught strolling in Central Park after dusk. Shady and unlit in the evenings, the old park was home for all sorts of social rejects – drug addicts, homosexuals, eunuchs, prostitutes and other lonely souls. The new Central Park, as a middle-class paradise has shorn away the low-life. But…where did all those people go, now that their sanctuary has been snatched away?
Even now the renovated park reverberates with the memories of its disappeared souls. Few would miss them, but they certainly would miss their Central Park. These pictures are a modest elegy for the forgotten. They are no longer seen here.
The New Central Park – Everybody Loves "Normal" Crowd
The New Central Park – We are Family People
The New Central Park – Connaught Place View
The New Central Park – Dark but Decent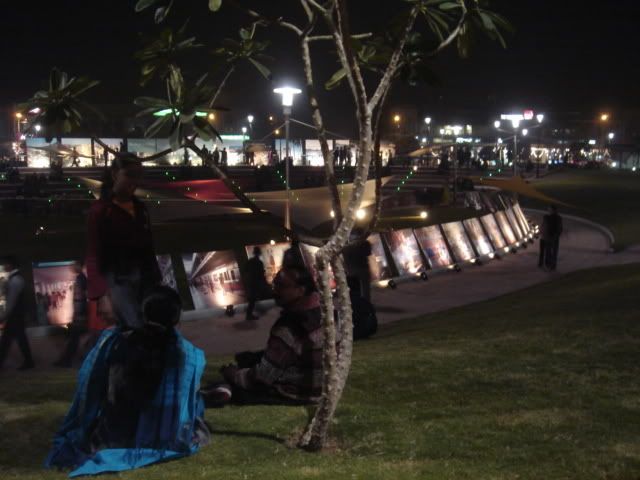 The New Central Park – "Nice" People Cruising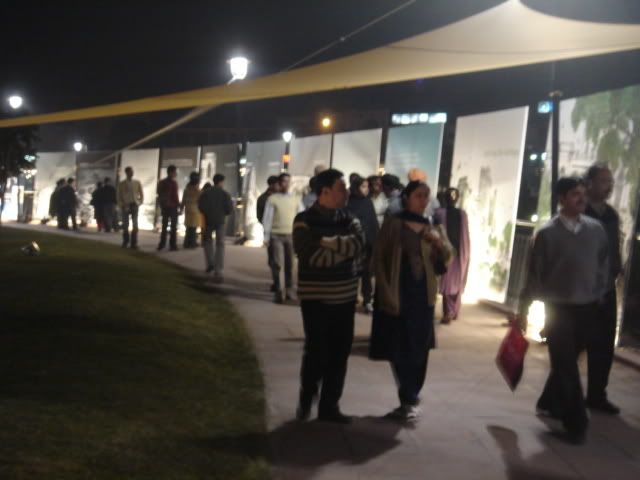 The New Central Park – What is He Missing?
---